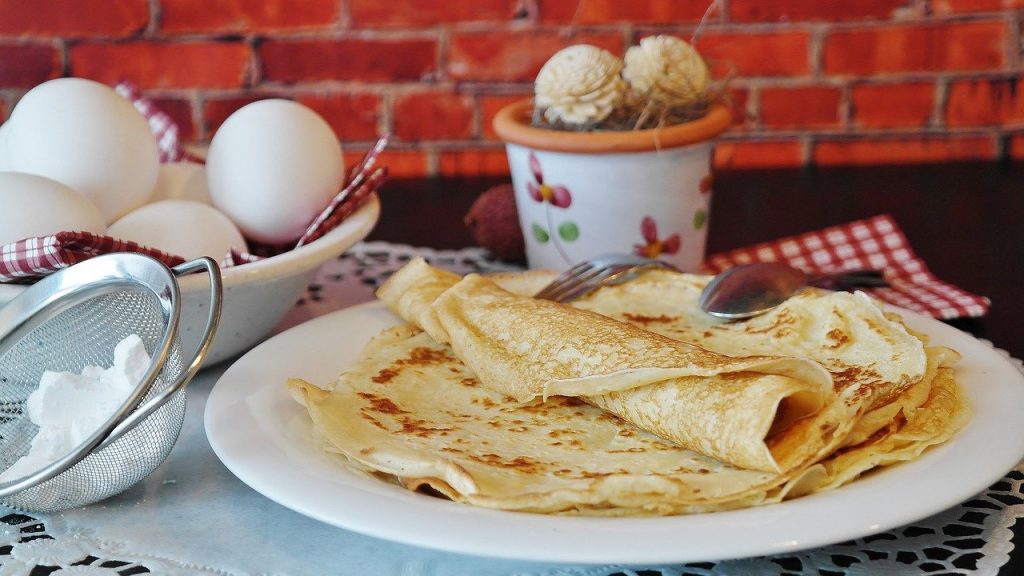 Breakfasts are the most important meal of the day and also the most time-consuming to make. Being a professional and rushing to be in the office on time makes it the least-considered meal of the day as well. We all yearn for quick recipes for making breakfast healthy and tasty.

Best 5 Indian breakfast dishes you can within 30 minutes
Let's look into some of the easiest and tastiest recipes of the lot which only take just 10 minutes to make:
1. Poha
Poha is a tasty Maharashtrian dish loved by many. It is a quickie when it comes to its prepping up and making it altogether. It doesn't require any expertise, just the basic knowledge of cutting down the onions.
The ingredient list:
2 cup poha
1 cup diced potato
1cup sliced onions
Coconut to garnish
½ spoon of cumin seeds
Salt, according to taste
½ spoon of mustard seeds
Curry leaves
3-4 green chillies
½ spoon turmeric powder
½ spoon lime juice
1 tsp of sugar
Oil
1 cup of water to soak the poha
Soak the poha for at least 10-15 minutes and you can do the vegetables at this time. Take a pan and heat oil in it. Once the oil is hot enough, add cumin seeds, mustard seeds and curry leaves into it. After that add green chillies, turmeric powder and one cup of sliced onion and salt. Add coconut, sugar and coriander leaves into this mixture. Add the potatoes as well. The potatoes take around five minutes to cook. Once the potatoes are cooked, add in the soaked poha. Squeeze in the lime with it. Mix well and your poha is now ready to be served.
2. Chettinad Style Tomato Vermicelli Upma
It is a spicy version of the normal upma recipe which can have a good tomato chutney as the side which is definitely going to elevate your taste buds.
Ingredients
1 cup roasted Vermicelli
1 cup Pearl onions, finely chopped
4 cloves Garlic, finely chopped
1-inch ginger, finely chopped
3 Tomatoes, roughly chopped
1/4 cup Mint Leaves, finely chopped
1 teaspoon Fennel seeds, coarsely grinded
1 teaspoon Mustard seeds
1 teaspoon Whole Black Peppercorns, coarsely grinded
1-inch Cinnamon Stick
2 Cloves
1 sprig Curry leaves
1 teaspoon Red Chilli powder
1/2 teaspoon Turmeric powder (Haldi)
1 tablespoon Lemon juice
Oil, as required
Salt, to taste
Take a pan, and heat some oil in it. Once the oil is hot, add in the mustard seeds, cinnamon sticks, cloves, and curry leaves and let them sputter. For the next step, add pearl onion, ginger and garlic and roast them till an aroma comes. Once the onions are done, add in the tomatoes. Add fennel seeds, black peppercorns, turmeric powder, and red chilli powder and cook them till everything forms into a gravy texture. After this, add the vermicelli, salt, mint leaves and 1 ½ cups of water. Once done, add in the lemon juice and it's ready to be served.
3. Onion Rava Dosa
Crispy Rava dosa is everyone's favourite item to order when ordering out in a vegetarian restaurant. But it is an extremely simple recipe to follow and can be made in a jiffy at home.
Ingredients:
1/2 cup Roasted Rava
1/2 cup Rice flour, roasted
1/3 cup All Purpose Flour
2 Green Chillies, finely chopped
1 cup Shallots, or onions, finely chopped
1 tablespoon Black peppercorns
2 sprigs of Coriander Leaves, finely chopped
1 sprig of Curry leaves, torn
2 cups Buttermilk
1 tablespoon Oil
1 teaspoon Cumin seeds
1 tablespoon Fresh coconut, grated
Salt, to taste
Take a bowl and add Rava, rice flour, all-purpose flour, green chillies, peppercorns, chopped onions, torn curry leaves, coriander leaves and coconut. Roast cumin seeds and add the same into the batter mix. Add in buttermilk little by little and make the batter watery. Keep the batter aside for 15 minutes and in the process, it will thicken up a little bit. If it becomes a little too thick, add some water to it. Take a non-stick Tawa and drizzle oil over it. Take a ladle and take some batter and slowly pour over the hot Tawa. Cover and cook for some time. Rava dosa need not be flipped over and cooked. Once both sides are done, it is ready to be served.
4. Whole Wheat Dosa
Whole wheat dosa is a filling and healthy breakfast. Its spontaneity to cook through makes it one of the most sought-after breakfast recipes.
Ingredients
1 cup Whole Wheat Flour
1/2 cup Rice flour
1/2 cup Onions, finely chopped
1 Green Chilli, finely chopped
1 teaspoon Ginger, grated
4-5 Curry leaves, finely chopped
1/2 teaspoon Asafoetida
1/2 teaspoon Whole Black Peppercorns, coarsely grinded
Salt, to taste
Oil, for making dosa
Take a large mixing bowl and mix whole wheat flour, rice flour, chopped onions, green chillies, ginger, curry leaves, asafoetida, black pepper and salt. Add around two cups of water to make the batter consistent. It should be thinner than the regular dosa batter. Take non-stick Tawa, and pour one ladle of batter into it. The batter will pan out itself; add in a little bit of oil on the sides of the dosa. Cook the dosa on both sides. Have and relish the crispy whole wheat dosa.
5. Bread Upma
Bread is a staple food in most Indian households. Bringing in an Indian twist to the boring old and plain bread.
Ingredients
16 Whole Wheat Brown Bread
3 Tomatoes, chopped small
2 Onions, sliced thin
2 Green Chillies, finely chopped
1 teaspoon Sambar Powder
1 teaspoon Turmeric powder
1 teaspoon Mustard seeds
3 sprigs of curry leaves
Salted Butter, for cooking
2 sprigs of Coriander Leaves, finely chopped
Toast the bread on a pan or a toaster and once they are toasted, butter them down and dice them up and keep them aside. Take a wok and add oil. Once the oil is heated up, add in mustard seeds and after they splutter, add the sliced onion and green chillies. Cook them till they are soft and tender. For the next step, add in the tomatoes, curry leaves, sambar powder and turmeric powder. The tomatoes should turn mushy. Add in the buttered bread pieces and a little salt and fry them on a medium flame. Once they have cooked thoroughly, garnish with coriander leaves.
These 5 Indian breakfast recipes you can make in 30 minutes are healthy and can give a twist to your boring old time-consuming breakfast recipes. Give this a shot and look forward to a healthier lifestyle.