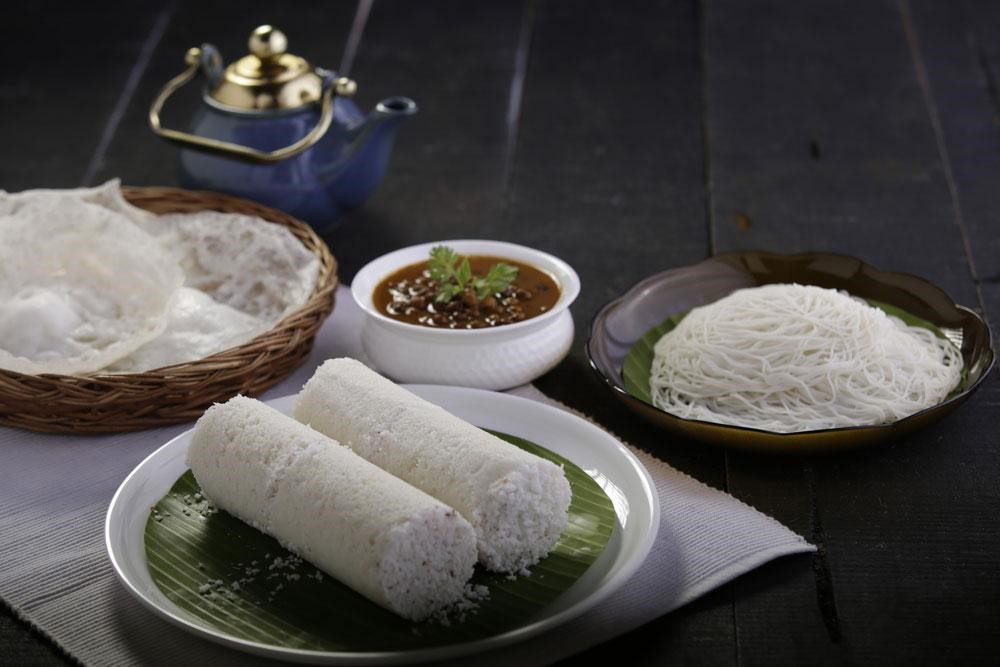 Breakfast is always a hustling affair in almost all households. With few leaving for work and kids leaving for school, it is always a hustle bustle in the morning. At the same time, breakfast is essential if you want to get through the day without feeling tired or fatigued. Skipping breakfast can have adverse effects on the body as well as on the mind. People have been forever on the lookout for easy breakfast recipes which can make their morning easier. Double Horse has always understood the needs of our customers and has launched products that are specifically meant to make mornings a lovely affair. Read below to know some of the top easy dishes you can try for your breakfast.
With Double Horse Palappam mix, you can make fluffy appams in no time. The ready to use package needs no fermentation and thereby saves time and effort. It is made with organic and fresh ingredients and can provide you with the energy to face the day. The appam goes well with egg as well as mutton or vegetable stew. It is made from a selected variety of rice to ensure immense taste and crispy texture.
If you ask around in any household in Kerala, they would unanimously agree that puttu is their ready-to-go breakfast on busy days. It can be prepared within minutes and is packed with the goodness of carbohydrates and protein. With Double Horse puttu podi, you can prepare super yummy puttu without any effort. We also have a diverse range of puttu podi, like Chemba puttu podi, Corn puttu podi, Ragi puttu podi etc. It can give you fluffy puttu within minutes. It requires no water and is made with sortex rice for the best quality.
Idiyappam has a special place in the heart of every person who has eaten it at least once. It is a staple breakfast dish of Kerala and can be made easier especially with Double Horse's instant Idiyappam mix. All you have to do is to open the pack and pour it into the pan. Forget the tedious fermentation process now you can get fluffy and cottony soft idiyappam in minutes. Made with organic ingredients it is also good for your body. Make your breakfast healthy and yummy with Double Horse.
Even though it is more prevalent in the Malabar regions, pathiri is winning hearts with every passing day. Light on the stomach and rich with carbohydrates it is an ideal breakfast. Using Double Horse Pathiri powder, you can now make soft and light pathiri within seconds. The dough can be prepared easily with normal water and doesn't require hot water. Within a few minutes, you can have super soft pathiri that would go perfectly well with chicken as well as vegetable curries.
Now, who doesn't love a hot crispy dosa in the morning! Dosa has fans all across the country and is one of the signature breakfast dishes south India brags of. Now you can bid goodbye to the fermentation process and preparation of the batter. Double Horse instant Dosa Mix can give you restaurant style dosa right at home. Eat it with super spicy chutney or hot sambar and your day is made!
Craving idlis but forgot to prepare the batter? Rush to the store and grab a packet of Double Horse instant Idli Mix. With just one hour of fermentation time, get cottony soft idlis without any effort. You can use lukewarm water and can use the same batter to prepare idli as well as dosa. When every member of the family wants something different for breakfast, this is one way for you to ace the game.
Easy breakfast? Surely you should know about upma then. Not all upmas taste good but we know the one that does. Get a package of Double Horse upma mix and enjoy the flavorsome fragrance as well as the lip smacking taste of upma like never before. And what more? Get your breakfast ready in just two minutes! Little stir and mix, your breakfast is ready!
Are you a rice seva fan? Would you like to have it every morning? Then buy Double Horse Rice Seva mix and have delicious and healthy rice seva every morning. It is healthy and made with natural ingredients that can boost your immunity as well as provide you with abundant energy. Now have your favorite breakfast everyday with Double Horse. We make it easy for you.
It is delicious as well as a perfect breakfast option. Poori can be prepared simply and easily all you need is to have little Atta powder at home. Poori goes well with a lot of curries including vegetable stew, egg curry and chicken. It is tasty and makes anyone an instant fan. Having a busy morning? Make poori and have a nice breakfast.
If you have a sweet tooth then kozhukatta is an ideal breakfast option for you. Made with jaggery and rice, it is rich in nutrients and gives a delicious treat to the taste buds. If you wish, you can replace the sweet filling with savory as well. It takes very less preparation time and can keep you throughout the day with richness of rice and goodness of jaggery.
Double Horse has redefined the concept of breakfast by minimizing the effort and enhancing the taste. Provide yourself with energy and full fledged meals with Double Horse instant mixes. No more skipping breakfast, only healthy days ahead.